Auto Repair near Pooler GA

Automotive service and repairs are crucial to keeping your vehicle in great shape and lasting you for the years. But if there's an issue under the hood and it's preventing you from completing your journey around Pooler, GA, or the surrounding areas, you'll want to seek service right away.
Luckily, you can get auto repair near Pooler, GA, at Chrysler Dodge Jeep Ram North Savannah! Our team is here to help you get more out of your car!
Our Service Center
When it comes to getting auto repair near Pooler, you'll want to take your vehicle some place that can handle the work. Our service center is state-of-the-art and includes the latest automotive tools and diagnostic technology in each of our service bays, so your vehicle will get taken care of. These tools can help our team detect a possible issue so it can get address and repaired so your vehicle can get back out on the road.
A Team of Certified Technicians
Our service center may feature advanced tools, but they're nothing compared to the team that wields them. Our technicians are specially trained and skilled with modern engineering and vehicle technology. They'll use their expertise and experience to make sure that your vehicle is getting the service it needs to perform at its best and most efficient.
---
Determining Your Need for Auto Repair

There are plenty of issues that your vehicle can face, and luckily, your dashboard can give you some great insight. Knowing the meaning behind your dashboard lights can make it easier to tell if you need repairs. Of course, noticing something out of the ordinary while you're driving can also be a strong indicator that you need to schedule auto repair or service.
The Benefits of Routine Service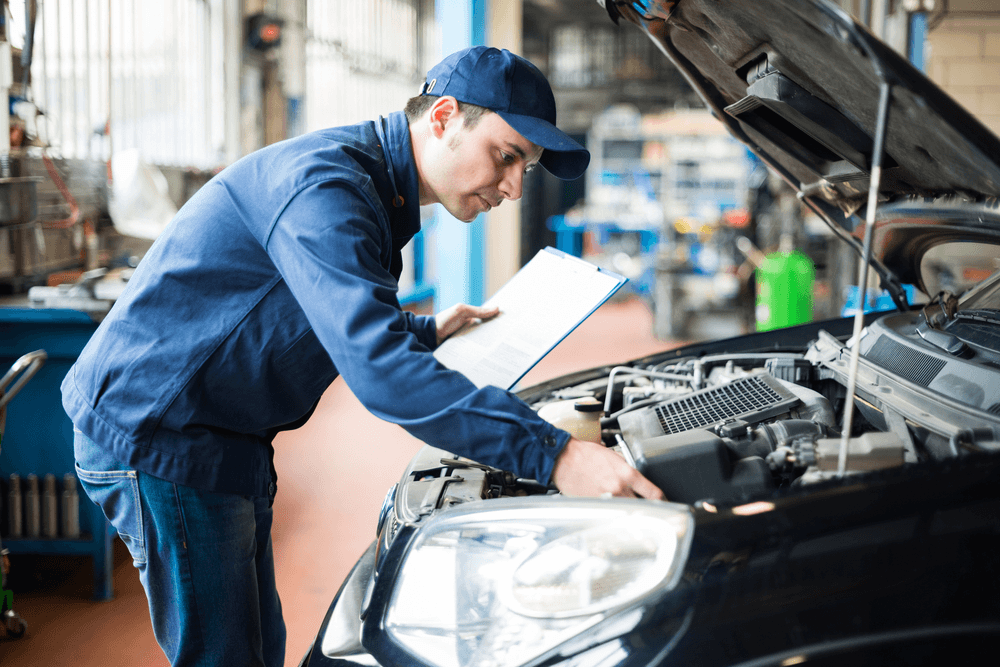 You don't have to bring your vehicle in just when you need auto repair near Pooler. In fact, bringing your vehicle in regularly can help you stay ahead of repairs. It gives our technicians a chance to inspect your engine and vehicle components to determine if there's any issues forming, or any signs of premature wear.
Regular service can help in a variety of ways. It can help your vehicle perform at its most efficient. It can also help keep your vehicle in great condition, so it will last you for the years and miles. You may even see your vehicle lasting you well beyond its expected lifespan when you continuously maintain it.
---
Scheduling Auto Repair near Pooler GA
If you notice an issue, whether it's a deflated tire, an unusual sound, or even a sensation in the steering wheel or pedal, you don't want to wait too long to get your vehicle checked out. Using diagnostic technology, our technicians will locate the problematic part or area and provide the necessary service to ensure that your vehicle is ready to resume its journey.
Are you in need of automotive repair near Pooler? You can easily contact us or schedule your service appointment with us at Chrysler Dodge Jeep Ram North Savannah. We'll make sure that your vehicle gets the service and repairs it needs, so you can resume your journey!