Forsyth Park: A Savannah Staple
Everyone has an area they remember most from their childhood, that one place that always brings back fond memories of happy experiences. For some, it could be a summertime lake cabin, for others, their grandma's kitchen–but for many in the Savannah area, it's the stunning Forsyth Park.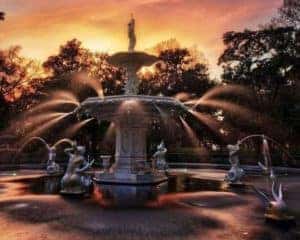 Boasting 30 acres of perfectly manicured fields and home to exciting events year-round, this Savannah destination is a must-see whether you're visiting our amazing city or playing tourist in your own neighborhood.
Fun at Forsyth
There's a lot to do and see at Forsyth Park. This area homes Savannah Confederate Memorial, a fun half-shell theater, sport fields, and a café perfect for afternoon snacks. However, Forsyth Park is known for the famed Forsyth Fountain, a destination that people travel near and far to see.
This fountain was designed after the famous Place de la Concorde fountains found in Cuzco, Peru and has been standing at the north end of the park since 1858. Its breathtaking architecture draws all in and proves to be a popular photo op, standing beautifully amongst lush greenery.
Of course, that is not all. There's always something exciting happening at Forsyth Park.
Forsyth Park Events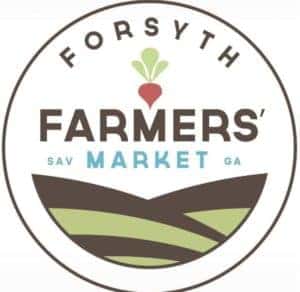 No matter the season, Forsyth Park hosts a plethora of events that are fun for the whole family.
Farmer's Market: Every Saturday, you can find tasty treats and locally sourced offerings at Forsyth Park. There is a ton of shopping to be had here, so be sure to wear your walking shoes.
 Savannah Jazz Festival: In the summer, concerts during the annual Jazz Fest are held here, giving you a chance to enjoy some amazing music outdoors.
Outdoor Movies: Catch classic and popular flicks on the green every couple of months. Just bring a blanket and your favorite movie snacks and settle in on the grass.
Georgia Day Parade: Held every winter, the Georgia Day Parade travels through Forsyth, boasting music and costumes to celebrate the founding of the state in 1733.
Savannah Veg Fest: Vegans unite for this fun festival that is all about cutting meat from your diet. Come hungry!
Doggie Carnival: The Humane Society for Greater Savannah Puts on a must-see event to promote adopting a new furry family member. Contests, races, and pet-friendly activities fill the day.
Picnic in the Park: Highly popular, this free concert put on by the Savannah Philharmonic Orchestra is free to all and the ideal time to pack a picnic for the park.
Head to Forsyth Park & Experience Savannah in a New Way
Whether you've been to this prevalent Savannah hot spot before, or this is your first time reading about it, there's no time like the present to enjoy this lovely area. Grab your family and friends and explore what's happening there today!