Charging Your Electric Vehicle Is Simple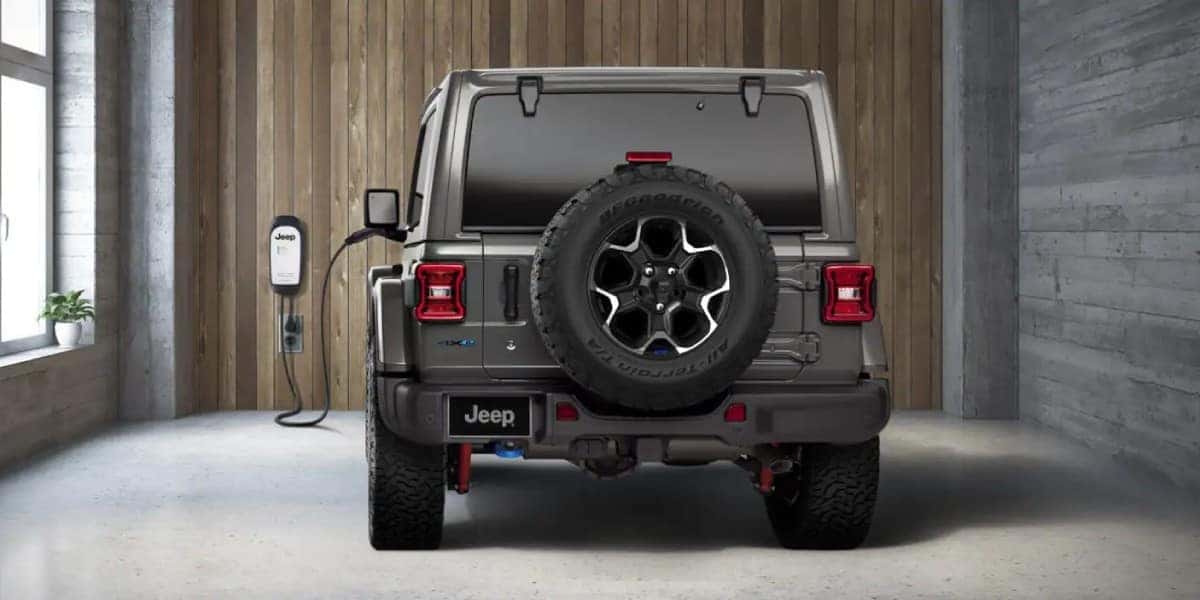 ---
We're proud to provide drivers like you with an incredible selection of new vehicles. Many of our new vehicles are exceptionally efficient and have been designed to help you save fuel as you tackle the Savannah roads. With that being said, electric vehicles are becoming increasingly popular and remove the need to worry about fuel efficiency in general.
However, we understand that you may have some reservations about electric vehicles because of the process to charge them. Fortunately, charging an EV is much simpler than you'd think. Discover how to charge your EV and learn about the all-electric lifestyle today with Chrysler Dodge Jeep® Ram of North Savannah!
Types of EV Chargers
When you're looking into charging your electric vehicle, you'll find that there are three main ways to charge your EV. There's Level 1, Level 2, and DC fast charging. There's not one charging option that's better than the others, everything really just depends on your Richmond Hill lifestyle and what you want out of your EV. Here's some more information about the types of EV chargers:
Level 1 Charging (120V)
Level 1 charging is one of the easiest ways to charge your EV. In most cases, you'll plug a cord into a regular wall outlet and plug the other end of the charger into your electric vehicle. However, keep in mind that Level 1 charging is one of the slowest ways to charge your electric vehicle.
Level 2 Charging (240V)
Charging with a Level 2 charger is much quicker than charging with a Level 1 charger. Level 2 chargers can often be accessed via public charging stations. Level 2 chargers can often be utilized in your home as well. With that being said, you'll need to have a Level 2 charger professionally installed if you decide to opt for this charging method in your own Pooler home.
DC Fast Charging
This is the quickest way to charge your electric vehicle. In fact, some EVs can be charged to near full capacity in a very short amount of time. DC fast chargers are only available at public charging stations since they require an immense amount of power.
Benefits of Electric Vehicles
Certainly, one of the main advantages of an EV is the ability to not have to visit a gas station. While that's enough for many drivers to make the switch, we know that it might take some more convincing for other drivers to opt for an electric vehicle. To help you with your decision, here are some additional benefits that an electric vehicle provides:
No tailpipe emissions

Flexible charging options

Quick charging times

Near-silent driving experience

Almost instantaneous torque delivery

And more!
EV Savings Calculator
If you decide to opt to charge your electric vehicle at home, you're probably wondering about the average increase you might see on your electric bill. Fortunately, we think that the cost of electricity to charge your EV will likely be lower than the amount of money you use on fuel at gas stations with a regular vehicle. Here's how to calculate an estimate of how much you'll use to charge your EV:
Locate the kilowatt-hours (kWh) you used on your latest electric bill.

Divide that number by the total cost of your electric bill. This should give you the price you paid per kWh you used.

On average, EVs use about 3 to 4 miles per kWh. With this in mind, determine how many miles you drive each month.

Divide the number of miles you drive by 3 and this should give you an estimate of how many kWh you'd use per month.

Finally, multiply the number of kWh you'd use per month by the price you paid per kWh. This number will let you know on average how much you'd pay to charge your EV every month.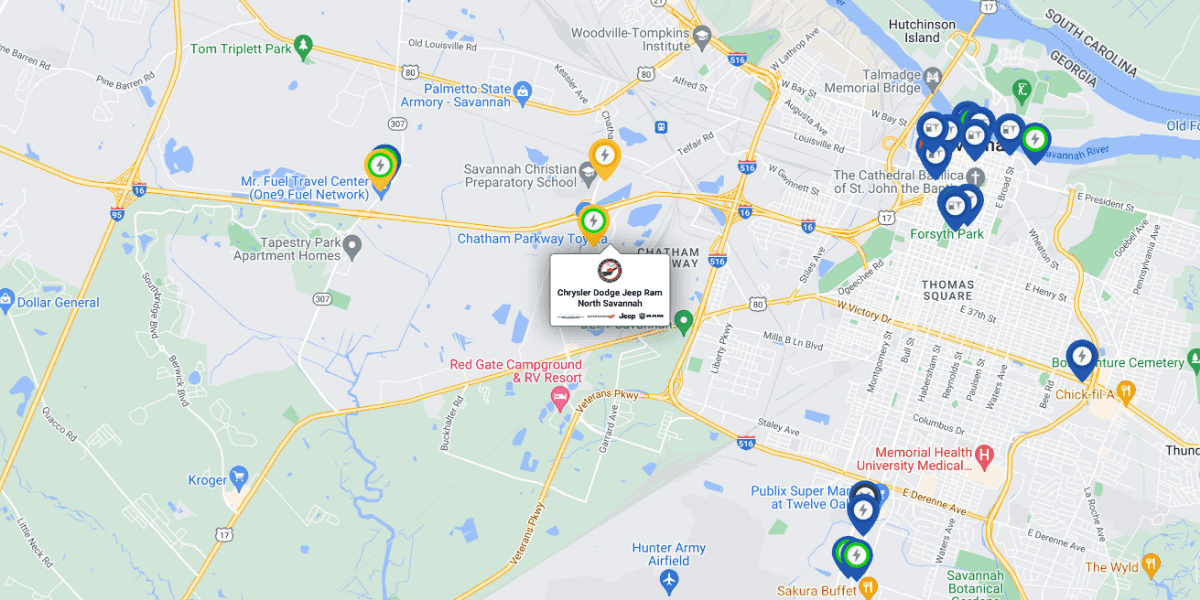 Learn All About Electric Vehicles With Chrysler Dodge Jeep® Ram of North Savannah!
If you have any questions about electric vehicles, you're more than welcome to give us a visit in Savannah for assistance. To learn more about EVs, you can always contact us online for your next steps!