Jeep Dealer near Hardeeville SC

Jeeps are the ultimate vehicle for exploring beautiful new terrains. Hardeeville, SC, is known for having some incredible outdoor recreation and when you're behind the wheel of a Jeep, there is nothing holding you back. Now, you just have to find the right model for you.
At Chrysler Dodge Jeep Ram North Savannah, a Jeep dealer near Hardeeville, SC, we have the model you've been searching for. Plus, with our in-house services and exciting new off-roading track, we truly make your shopping experience unique and rewarding. Learn more when you read below.
Jeeps for Sale near Hardeeville SC
If you've been searching for a Jeep model for your city commutes and off-roading ventures, you have come to the right place. Our Jeep dealership has plenty to offer including right-off-the-assembly line new models as well as pre-owned Jeeps.
We have all of your favorites like the Jeep Cherokee and Grand Cherokee, hearty SUVs ready to make your family's life easier with a strong performance and plenty of interior room. We also stock the Jeep Renege, a sporty machine that boasts a bold style and lots of oomph under the hood. Plus, there's nothing like the iconic Jeep Wrangler, prepared to take you wherever you want to go.
Can't decide between these amazing models? Then let our team of knowledgeable sales associates help. They know what each Jeep offers and will pair you up with one you'll cherish driving. You can also browse our online inventory from home to start your journey.
Jeep Homeland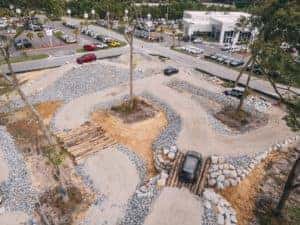 What sets our Jeep dealership apart from the others in the area? On our lot, you'll find Jeep Homeland, an off-roading course that takes test drives to a whole new level. Unlike a traditional test drive, this allows you to thoroughly assess the limits of your favorite Jeep to see how it handles on a myriad of different terrains.
You'll be able to drive over rocks, logs, and dirt, and have a great time doing it. It truly lets you gain a full perspective of what these models can do and gives you more time to fall in love with your Jeep pick.
Driving Around Hardeeville
Now that you have tested your Jeep on the Homeland track, it's time to hit the streets for real. Hardeeville has a lot of amazing things to do, making it easy to break in your new set of wheels.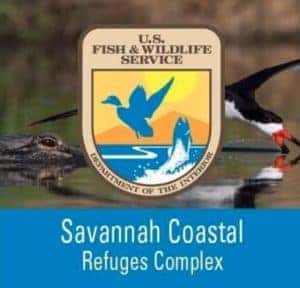 Imagine cruising up to the Savannah National Wildlife Refuge in a Jeep. When you hop out, you and your family can explore thousands of acres of local flora and fauna, learning about the area as you explore.
For more outdoor fun, head to the stunning Sergeant Jasper Park. This Hardeeville hidden gem is an adventurer's dream offering hiking trails, canoeing, birdwatching, and even a disc golf course. The perfect spot for you and your Jeep.
Find Your Dream Escapade Machine at CDJR North Savannah
When you're ready to pair up with a team that only wants to see you drive away satisfied, turn to our Jeep dealership near Hardeeville, SC. From helping you choose the perfect model to setting up your exciting drive on the Jeep Homeland course, we're here for you. Start by scheduling a test drive today and see what we can do for you.