Prohibition: Where Classic Customs Meet Contemporary Dining

As soon as you make your way into Prohibition, a top nightlife locale trending in Savannah, you'll feel like you've been transported to another time.
This 1920s-style speakeasy boasts period-true décor that truly sets it apart from other bars in the district. From the tufted upholstery in tucked-away booths to stunning wood siding that holds secret stories, it's easy to imagine you're reliving clandestine jaunts during the Volstead Act. Then, as soon as you glance at their menus, an innovation that can only derive from modern masters in the industry snaps you back to reality.
Prohibition isn't just a bar nodding to the past. It's a place where people can connect through amazing food and curated craft cocktails, reigniting a passion for indulgence that the 1920s knew all too well.
The Drinks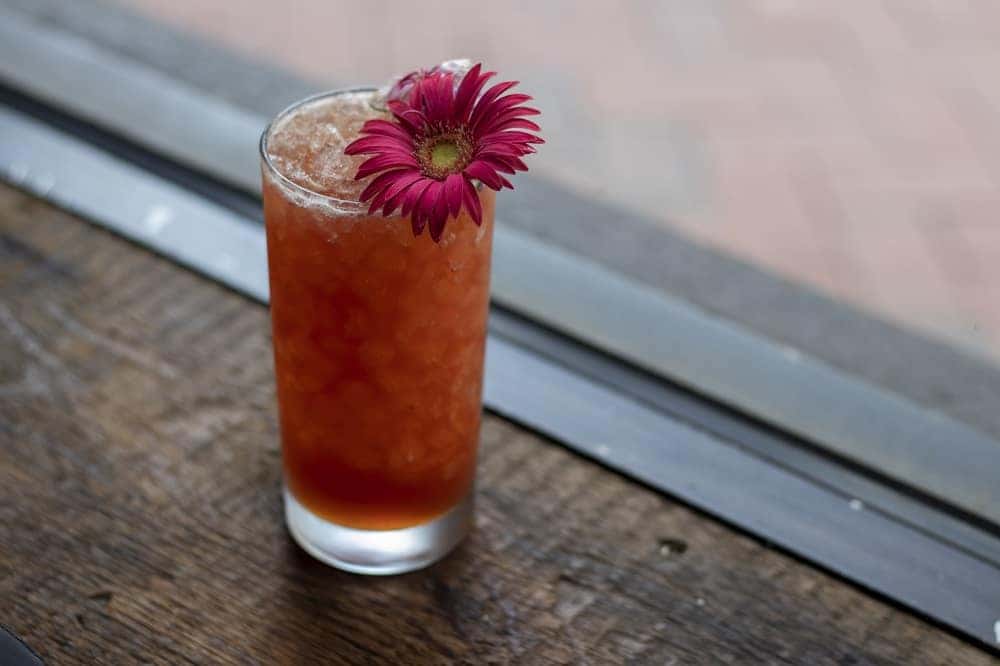 The inventiveness of the cocktail menu stems from beverage director Damion Allen. His desire for combining classic flavors with new techniques results in a list of libations you surely won't find anywhere else.
The Signature menu at Prohibition showcases such creativity through sips that won't disappoint. Blue Lilies is a popular choice among frequenters. It combines Old Tom Gin, a speakeasy staple, with modern flavors, like blue curacao, violet, and lemon. It's then topped with a frothy egg white, making it creamy and perfectly sweet.
You can also order by the type of alcohol you prefer. Rye lovers will adore their take on the classic Sazerac. Brandy serves as a great after-meal sipper in the Side Car, featuring stark yellow chartreuse to help digestion.
The Food
There is always a dish being served up at Prohibition that makes this restaurant stand out among the crowd. During dinner, you'll find lavish starters, like smoked beef tartare, roasted bone marrow, and classically prepared foie gras.
Entrees include extravagant meals that you won't soon forget. Get in touch with your Southern roots with the Catch of the Day served with corn chowder, crab, fingerling potatoes, and a perfectly savory prosciutto foam.
For late-night snacks, there's nothing better than crispy chicken skin deviled eggs, a meaty cheeseburger, or charred wings in a variety of flavors. This menu is offered Friday and Saturday until 1:00 a.m. and is perfect for ending the night on a high note. Brunch is also available to cure whatever ails you from the night before.
The Music
Dinner and drinks wouldn't be the same without entertainment, and Prohibition delivers. Separated by a wall crafted of jars, you'll find a dimly lit stage that hosts excitement on the weekends. Live bands that play jazz and blues perform often, providing you with delightfully foot-tapping tunes while you dine and socialize.
Experience Savannah in a New Way
We're being quite truthful when we say there is no place quite like Prohibition. We think you'll agree once you take in the vintage surroundings, inspired menus, and friendly staff, making this hotspot one of your favorite joints in Savannah. Make sure you check them out soon!